The biotechnology industry comprises hundreds of public companies that are fusing biology with technology to develop novel drugs and new products to advance the health of humanity.
The biotech sector also presents exciting opportunities for investors. Many of the best emerging biotech companies have generated substantial gains for investors who got in early. Listed below are 5 biotech companies that investors should keep an eye on in 2022:
1. Bionano Genomics (NASDAQ: BNGO)
Bionano Genomics is a provider of genome analysis solutions that enables researchers and clinicians to reveal answers to challenging questions in biology and medicine.The Company offers optical genome mapping solutions for applications across basic, translational and clinical research. Through its Lineagen business, the Company also provides diagnostic testing for patients with clinical presentations consistent with autism spectrum disorder and other neurodevelopmental disabilities.
Bionano Genomics recently announced the publication of a multi-platform study using OGM in combination with other cytogenetic technologies as a comprehensive strategy to investigate inversions that may lead to genetic disorders.
This study, published in the journal Cell, analyzed inversions using various methods, including OGM. The study reported that 80% of the larger inversions that were detected were balanced and affected twice as many nucleotides overall as copy number variations. The researchers noted that these inversions can be associated with rare genomic rearrangements found in pediatric autism, developmental delay, and epilepsy.
Shares of Bionano Genomics are available on the NASDAQ under the ticker symbol BNGO
2. Northwest BioTherapeutics (OTCMKTS: NWBO)
Northwest Biotherapeutics is a biotechnology company focused on developing personalized immunotherapy products designed to treat cancers more effectively than current treatments, without toxicities of the kind associated with chemotherapies, and on a cost-effective basis, in both North America and Europe.
The company recently announced that an application for license of the manufacturing facility in Sawston, United Kingdom for commercial manufacturing of cellular therapies has been submitted to the Medicines and Healthcare Products Regulatory Agency. The company says that the next step for the license application will be another on-site inspection of the Sawston facility by MHRA.
Shares of Northwest BioTherapeutics trade on the OTCMKTS under the ticker symbol NWBO. For more information visit www.nwbio.com.
3. Graphite Bio (NASDAQ: GRPH)
Graphite Bio is a clinical-stage, next-generation gene editing company driven to discover and develop cures for a wide range of serious and life-threatening diseases. The company says that it is pioneering a precision gene editing approach that has the potential to transform human health by achieving one of medicine's most elusive goals: to precisely "find & replace" any gene in the genome.
Graphite Bio recently reported that the first patient has been dosed with GPH101, now called nulabeglogene autogedtemcel, in the company's Phase 1/2 CEDAR trial in people with sickle cell disease. Nula-cel is an investigational gene editing therapy designed to directly correct the genetic mutation that causes SCD and definitively cure the disease.
The CEDAR trial is a Phase 1/2 open-label, single-dose clinical trial evaluating the safety, preliminary efficacy and pharmacodynamics of nula-cel in approximately 15 patients with severe SCD. The trial is currently enrolling patients at multiple sites in the United States.
Shares of Graphite Bio trade on the NASDAQ under the ticker symbol GRPH. To learn more, visit www.graphitebio.com.
4. IN8bio (NASDAQ: INAB)
IN8bio is a clinical-stage biopharmaceutical company focused on the discovery, development and commercialization of gamma-delta T cell product candidates for solid and liquid tumors. Gamma-delta T cells are a specialized population of T cells that possess unique properties, including the ability to differentiate between healthy and diseased tissue. IN8bio's DeltEx platform employs allogeneic, autologous and genetically modified approaches to develop cell therapies, designed to effectively identify and eradicate tumor cells.
The Company recently provided a clinical update from the ongoing Phase 1 trial of INB-100., in which it says that the Phase 1 clinical trial continues to show positive clinical trends with the first three patients remaining alive and progression-free. Despite multiple cytogenetic abnormalities and a high risk of relapse, these patients remain in remission 26.5, 24.2 and 12.5 months post-transplant, respectively. Immune system reconstitution at six months post-treatment demonstrates continued normal function including observed elevations in T cells, B cells, and gamma-delta T cells.
Shares of IN8bio trade on the NASDAQ under the ticker symbol INAB. For more information visit www.in8bio.com.
5. Revive Therapeutics (OTCMKTS: RVVTF)
Revive Therapeutics is a specialty life sciences company focused on researching and developing therapeutics for medical needs and rare disorders.
The company recently announced that in light of the growing cases of acute hepatitis in children reported by the World Health Organization, Revive will look to advance its drug pipeline for inflammatory liver disorders. This includes Bucillamine in the prevention of ischemia-reperfusion injury during liver transplantation and Cannabidiol for autoimmune hepatitis.
The Company has a diverse product pipeline in development for rare inflammatory liver disorders, including receiving FDA orphan drug designation for Bucillamine to prevent ischemia-reperfusion injury during liver transplantation and Cannabidiol for autoimmune hepatitis.
Shares of Revive Therapeutics are available on OTCMKTS under the ticker symbol RVVTF. For more information visit www.revivethera.com.
-
The huge upside potential of biotech stocks continues to attract the interest of many investors. Listed below are additional biotech stocks that trade under $5:
For a full list of BioTech stocks, news, and quotes visit: https://healthstockshub.com/stocks/biotechnology-stocks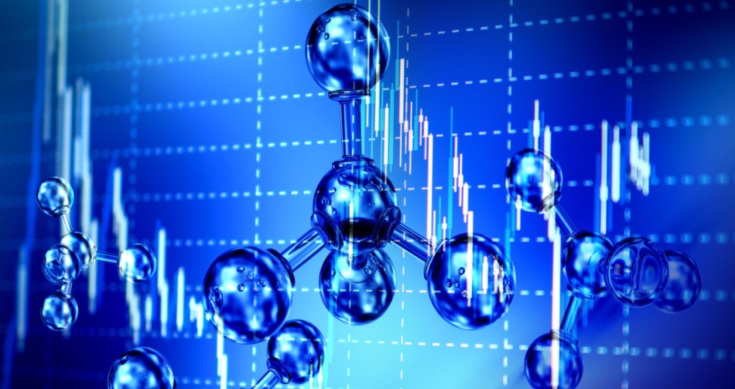 Cautionary Statements: Green Stock News ("GSN") is not a financial advisory or advisor, investment advisor or broker-dealer and does not undertake any activities that would require such registration. The information contained herein is not intended to be used as the basis for investment decisions and should not be considered as investment advice or a recommendation, nor is the information an offer or solicitation to buy, hold or sell any security. GSN does not represent or warrant that the information posted is accurate, unbiased or complete and make no representations as to the completeness or timeliness of the material provided. GSN receives fees for producing content on financial news. Investors should consult with an investment advisor, tax and legal consultant before making any investment decisions. All materials are subject to change without notice.