Zinc8 Energy Solutions (OTCMKTS: ZAIRF) has been approved for a grant from the Empire State Development of up to US$9 million in performance-based Excelsior Jobs Program tax credits.
The tax credits are being offered as an incentive for the company to locate and establish its first US-based production facility in New York State. The tax credits are available immediately for a period of up to 5 years, depending on the level of investment and jobs created.
New York State Governor Kathy Hochul announced this week a new framework for the State to achieve a nation-leading six gigawatts of energy storage by 2030, which represents at least 20 percent of the peak electricity load of New York State.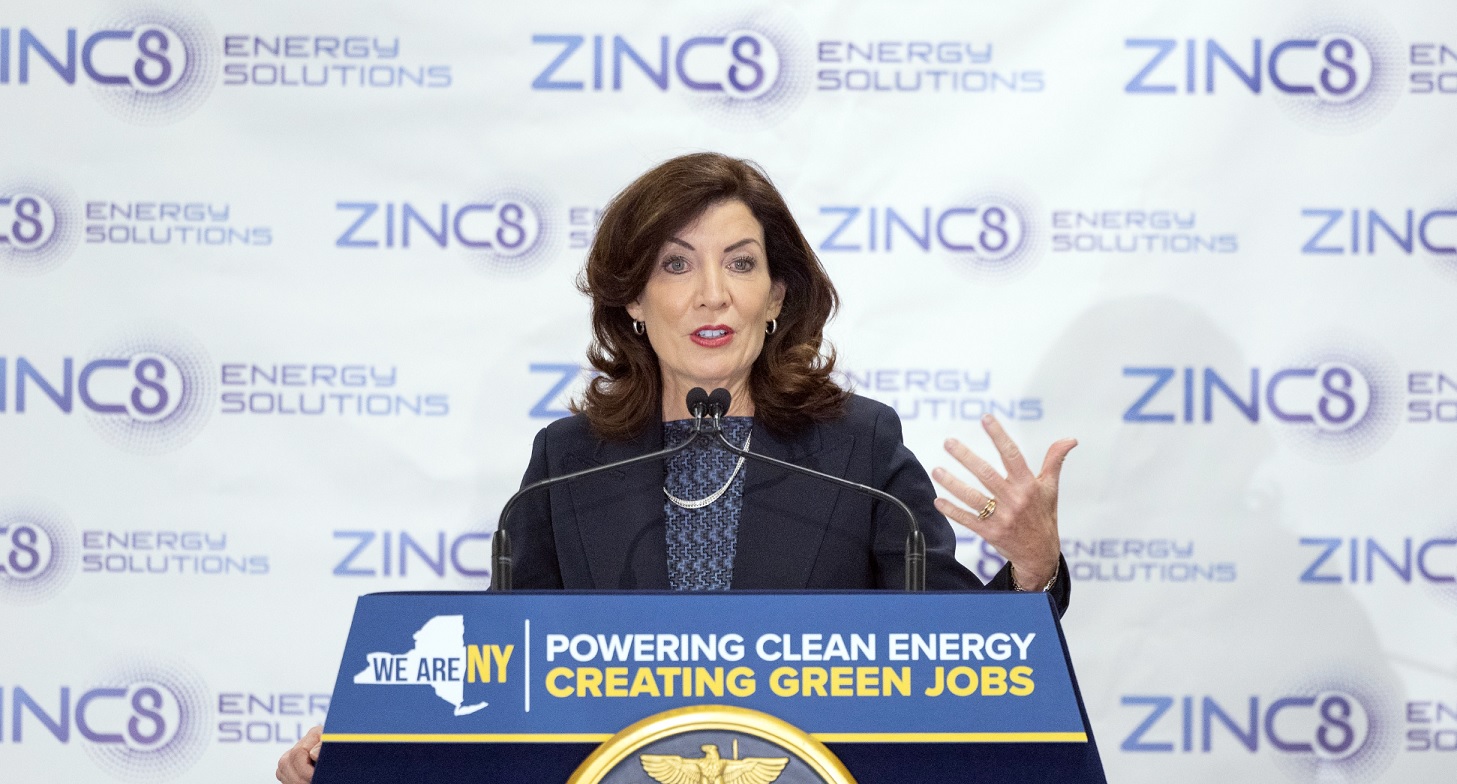 The roadmap, submitted by the New York State Energy Research and Development Authority and the New York State Department of Public Service to the Public Service Commission for consideration, proposes a comprehensive set of recommendations to expand New York's energy storage programs to cost-effectively unlock the rapid growth of renewable energy across the state and bolster grid reliability and customer resilience.
If approved, the roadmap will support a buildout of storage deployments estimated to reduce projected future statewide electric system costs by nearly $2 billion, in addition to further benefits in the form of improved public health because of reduced exposure to harmful fossil fuel pollutants.
The announcement supports the Climate Leadership and Community Protection Act goals to generate 70 percent of the state's electricity from renewable sources by 2030 and 100 percent zero-emission electricity by 2040.
"Storing clean, renewable energy and delivering it where and when it is needed is one of the most critical challenges we must overcome to reduce statewide emissions, especially from traditional fossil fuel peaker plants," Governor Hochul said. "This roadmap will serve as a model for other states to follow by maximizing the use of renewable energy while enabling a reliable and resilient transformation of the power grid."
Once the final site selection has been determined, the company says that it intends to make a significant investment over a five-year span to automate and build out the site, making this Zinc8's U.S. headquarters and initial production facility. Further to the build out, Zinc8 plans to create up to 500 clean jobs over this period for the local economy with the support of the EJP tax credits.
The Excelsior Jobs Program provides job creation and investment incentives to firms in targeted industries such as biotechnology, pharmaceutical, high-tech, clean-technology, green technology, financial services, agriculture and manufacturing. Firms in these industries that create and maintain new jobs or make significant financial investment are eligible to apply for up to five tax credits.
The Program encourages businesses to expand in and relocate to New York while maintaining strict accountability standards to guarantee that businesses deliver on job and investment commitments. Program costs are capped annually to maintain fiscal affordability and ensure that New Yorkers realize a positive return on their investment.
"We're excited by the level of support and interest we've received towards locating a manufacturing facility and creating jobs in the state of New York," said Ron MacDonald, CEO and President of Zinc8 Energy Solutions. "The EJP tax incentives offered to companies looking to create jobs and help build a green economy is an additional layer of funding that can be utilized concurrently with other financing, including state, municipal and federal funding packages which help companies like Zinc8 access additional sources of capital and expand their business plans. These incentives have made it logical for us to select New York State for our first manufacturing facility and based on the encouragement from government leaders such as New York Governor Kathy Hochul, we have decided to focus our efforts to create jobs in the state and help its transition towards a greener economy."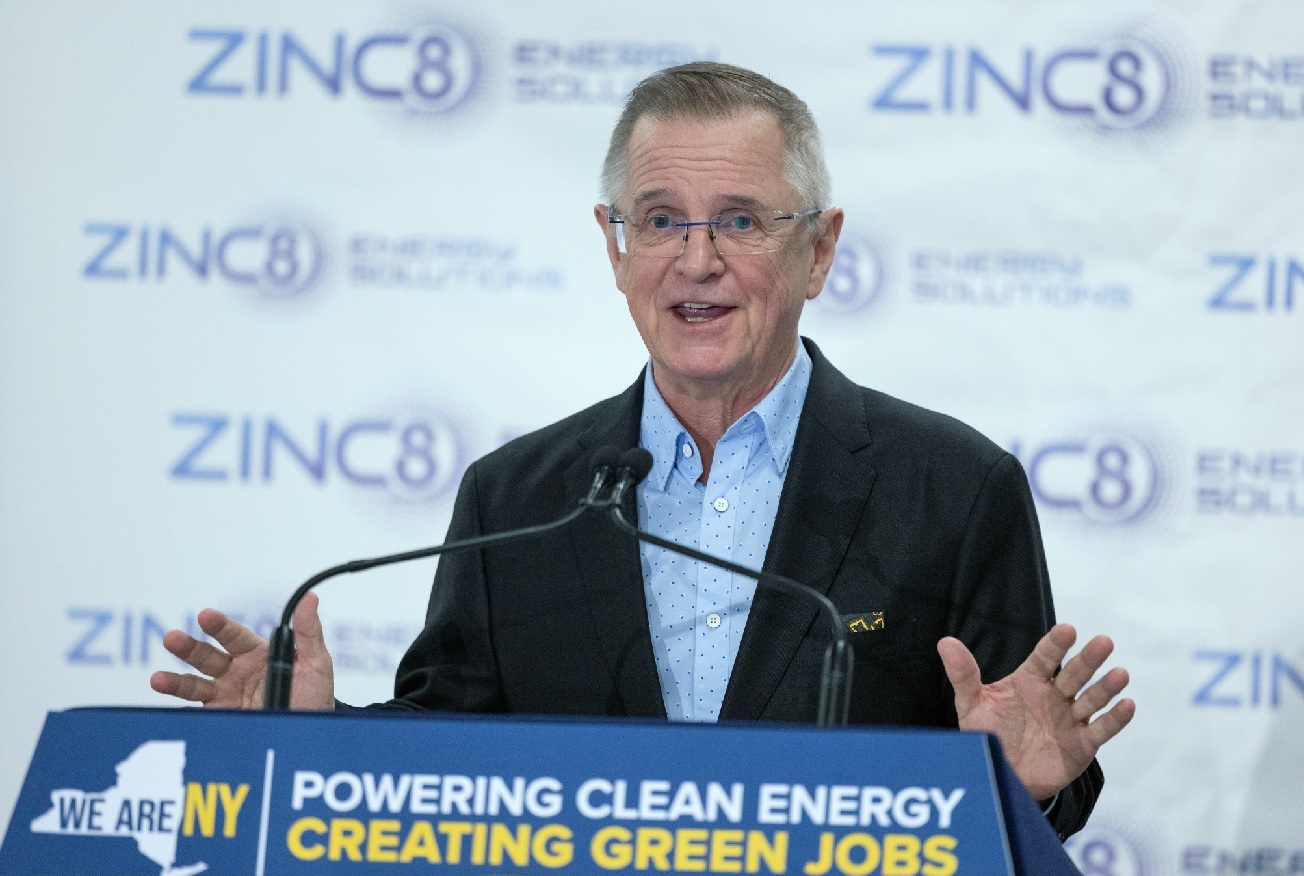 Zinc8 Energy Solutions has developed innovative battery technology that uses zinc and air as fuel. The technology resolves the intermittent and unpredictable nature of renewable energy sources such as wind and solar. With a cost-effective solution for energy storage, clean energy is made reliable and available as and when required.
Unlike lithium-ion technology, which requires new stacks in order to scale, Zinc8 has decoupled the linkage between energy and power. This means that scaling Zinc8's technology can be accomplished by simply increasing the size of the fuel tank and quantity of recharged zinc fuel.
The Zinc8 ESS technology is a modular energy storage system designed to deliver power in the range 20kW - 50MW with capacity of 8 hours of storage duration or higher. With the advantage of rechargeable zinc-air flow battery technology, the system can be configured to support a wide range of long-duration applications for microgrids and utilities. Since the energy storage capacity of the system is determined only by the size of the zinc storage tank, a very cost-effective and scalable solution now exists as an alternative to the fixed power/energy ratio of the lithium-ion battery.
Shares of Zinc8 Energy Solutions trade on the OTC under the ticker symbol ZAIRF. For more information visit www.zinc8energy.com.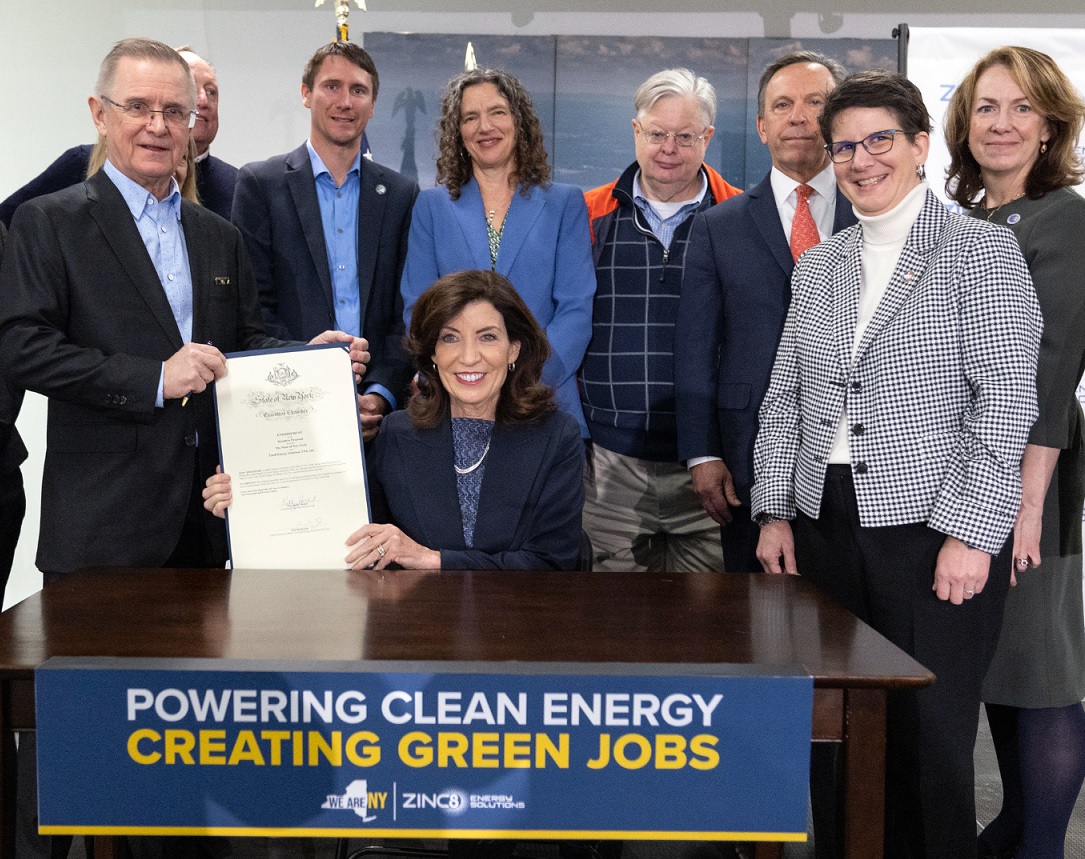 Disclaimer
This content is not financial advice and should not be taken as financial advice. This content is for information, education and entertainment purposes only. Green Stock News is not responsible for any losses related to the financial decisions made by you. Content is based on data obtained from sources we believe to be reliable but are not guaranteed as to accuracy and are not purported to be complete. As such, the information should not be construed as advice designed to meet the particular investment needs of any investor. Green Stock News is not responsible for any gains or losses that result from the opinions expressed in this content or in other materials that it publishes electronically. A partner of Green Stock News has been compensated C$15,600 by Zinc8 Energy Solutions for marketing services.