The market for battery-powered electric vehicles is exploding as consumers and businesses are increasingly looking for alternatives to combustion engines. Industry analysts expect the global electric vehicle market to be valued at more than $800 billion annually by 2030.
While investors are well aware of large electric vehicle makers such as Tesla (NASDAQ: TSLA) and Rivian Automotive (NASDAQ: RIVN), a slew of smaller EV companies have or are looking to gain market share through the launch of their own electric vehicles. These companies are targeting a variety of vehicle classes, ranging from passenger cars to commercial vehicles.
To date more than 30 publicly traded companies have announced plans to advance their own electric vehicle platforms. Below are 5 electric vehicle stocks trading under $5:
1. Canoo (NASDAQ: GOEV)
Electric vehicle maker Canoo is developing a modular electric vehicle platform that it says will be purpose-built to support a wide range of applications for both businesses and consumers.
The company has been successful in attracting big name partnerships ranging from WalMart (NYSE: WMT) to NASA. Most recently, WalMart agreed to purchase 4,500 Canoo electric delivery vehicles to support last mile deliveries for its e-commerce business.
Canoo is planning to release its consumer Lifestyle vehicle to fleet customers in late 2022 and to consumers in late 2023 at a starting price just under $35,000. The company is also developing a pickup truck, which it is now accepting pre-orders for, with plans to launch it in early 2023.
Shares of Canoo trade on the NASDAQ under the symbol GOEV. For more information visit www.canoo.com.
2. Faraday Future Intelligent Electric (NASDAQ: FFIE)
Faraday Future is targeting the high end sedan market with its FF 91 flagship model. This all-electric, autonomous-ready luxury EV will feature three electric motors and 1,50 horsepower, allowing it to go from 0-60 mph in 2.39 seconds.
The company is currently building its first production facility in Hanford, California where it plans to begin production and delivery of the FF 91 model in late 2022. Faraday says that the production plant will feature state-of-the-art technology and automation that will rival top luxury automakers throughout the world.
The company recently signed a new financing facility worth as much as $600 million that included an initial commitment of $52 million. Faraday said that it plans to utilize the funds to finish its final push to begin deliveries of the FF 91 model.
Shares of Faraday Future Intelligent Electric trade on the NASDAQ under the ticker symbol FFIE. Fore more information visit www.ff.com.
3. Lordstown Motors (NASDAQ: RIDE)
Lordstown Motors, based in Lordstown, Ohio, is an original equipment manufacturer of electric light duty vehicles. The company's all-electric Endurance pickup truck is expected to begin sales to commercial fleet customers in the fourth quarter of 2022.
Taiwanese contract manufacturer Foxconn will manufacture the company's Endurance electric trucks after buying Lordstown's Ohio facility earlier this year. The two companies have also entered into a joint venture agreement to co-develop EV programs using Foxconn's Mobility-in-Harmony open-source platform.
Shares of Lordstown Motors trade on the NASDAQ under the symbol RIDE. For more information visit www.lordstownmotors.com.
4. Mullen Automotive (NASDAQ: MULN)
Mullen Automotive is a California-based automotive company working to roll out its Mullen FIVE EV Crossover vehicle. The company reported recently that its first fully functional demonstrator vehicles will begin arriving in October of this year. The company has planned a nationwide tour in 2023 that will allow pre-order customers to test drive the vehicle.
Mullen hopes to begin full-scale production of the vehicle during the fourth quarter of 2023. The first generation of the Mullen FIVE SUV Crossover is expected to have a range of 325 miles and a top speed of 155 mph.
Shares of Mullen Automotive trade on the NASDAQ under the ticker symbol MULN. For more information visit www.mullenusa.com.
5. Phoenix Motor (NASDAQ: PEV)
Phoenix Motor, a spinoff company of SPI Energy (NASDAQ: SPI), completed its IPO in June 2022. The company is primarily focused on the class three and class four electric vehicle markets and also sells EV charging infrastructure to both commercial and residential customers.
Its current lineup of electric vehicles include shuttle buses, utility trucks, and school buses. The company currently serves over 45 fleet customers throughout North America.
Phoenix Motor recently expanded its operations by acquiring a robotic fuel cell assembly line to launch its entrance into the hydrogen fuel cell market. Located in Folsom, California, this manufacturing facility produces high volumes of fuel cells using automated assembly equipment. Phoenix Motor plans to raise production capacity and utilize the facility to produce hydrogen fuel cells for forklifts, buses and trucks.
Shares of Phoenix Motors trade on the NASDAQ under the symbol PEV. For more information visit www.phoenixmotorcars.com.
The tremendous growth in electric vehicles has attracted dozens of new startups into the automobile sector hoping to replicate the success of Tesla. Listed below are additional electric vehicle stocks that trade under $5:
For a full list of electric vehicle stocks, news, and quotes visit: https://greenstocknews.com/stocks/electric-vehicle-stocks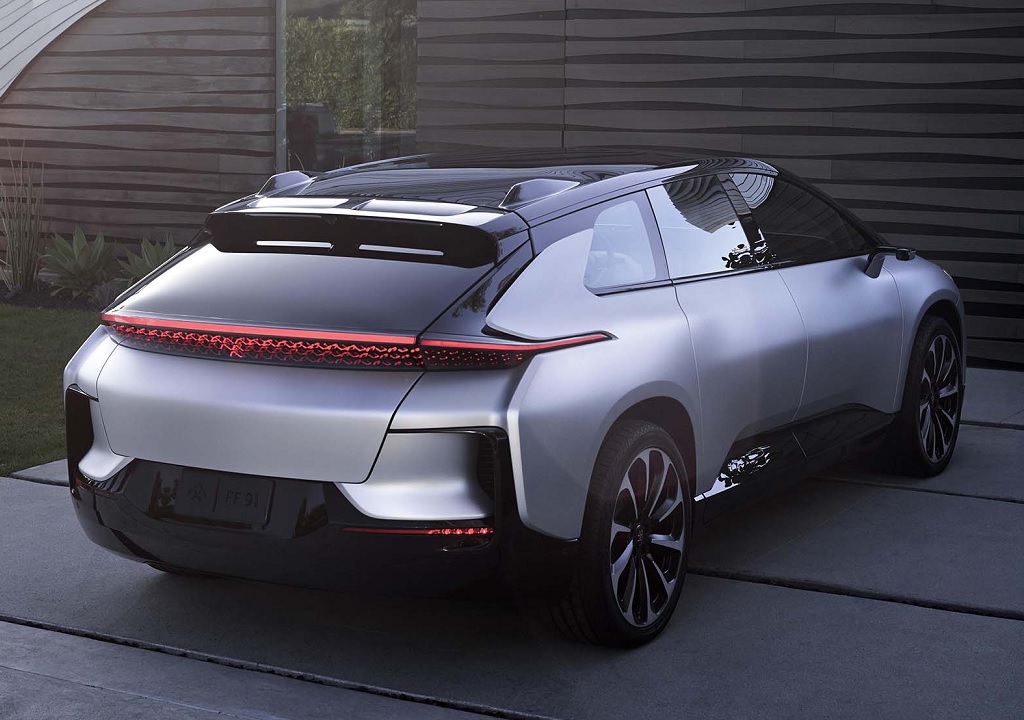 Cautionary Statements: Green Stock News ("GSN") is not a financial advisory or advisor, investment advisor or broker-dealer and does not undertake any activities that would require such registration. The information contained herein is not intended to be used as the basis for investment decisions and should not be considered as investment advice or a recommendation, nor is the information an offer or solicitation to buy, hold or sell any security. GSN does not represent or warrant that the information posted is accurate, unbiased or complete and make no representations as to the completeness or timeliness of the material provided. GSN receives fees for producing content on financial news. Investors should consult with an investment advisor, tax and legal consultant before making any investment decisions. All materials are subject to change without notice.